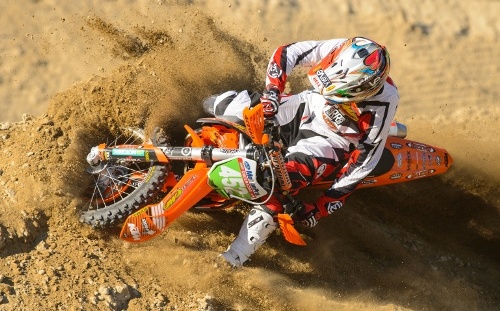 Travis Coy
Travis is going after the WORCS Pro 2 Championship in 2014.
---
Dear Sponsors, Fans and Friends!

Our team has been working hard in training and preparing for WORCS,
Endurocross, XGames, GNCC and several other races. This is our 13th year
going and growing. Our riders, sponsors, family, friends and fans mean a
great deal to us in this sport we love so much. We are very grateful for your
support and invite you to follow along with our racing journey in 2014!
Sincerely,
Michael Hurlbert
FMF/ KTM/ RPM Racing Team Maxxis
---
Justin Jones TWMX Glen Helen
First race of 2014. Jones finishes 1-4 for 3rd overall.
New Maxxis MX IT tires and Bell Motorcycle Superstore Helmet.
---
2013 Endurocross Champion Chantelle Bykerk
---
---

---

June 6,7,8 Austin, TX
---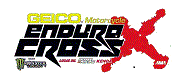 2014
Rd. 1 5/3 Las Vegas, NV
Rd. 2 6/21 Sacramento, CA
Rd. 3 8/23 Atlanta, GA
Rd. 4 10/4 Denver, CO
Rd. 5 10/11 Salt Lake, UT
Rd. 6 10/18 Everett, WA
Rd. 7 11/15 Boise, ID
Rd. 8 11/22 Ontario, CA
---

2014
Rd. 1 1/17-19 Taft, CA
Rd. 2 2/7-9 Primm, NV
Rd. 3 3/14-16 Lake Havasu, AZ
Rd. 4 4/11-13 Sand Hollow, UT
Rd. 5 5/9-11 Ridgecrest, CA
Rd. 6 7/11-13 Cedar City, UT
Rd. 7 8/1-3 McCleary, WA
Rd. 8 9/12-14 Glen Helen, CA
Rd. 9 10/17-19 Primm, NV
---
2014
Rd. 1 3/9-11 River Ranch, FL
Rd. 2 3/15-16 Washington, GA
Rd. 3 3/29-30 Morganton, NC
Rd. 4 4/12-13 Union, SC
Rd. 5 4/26-27 Springville, IN
Rd. 6 5/10-11 Hurricane Mills, TN
Rd. 7 5/24-25 Masontown, WV
Rd. 8 6/7-8 Millfield, OH
Rd. 9 6/21-22 Snowshoe, WV
Rd. 10 9/6-7 Unadilla, NY
Rd. 11 9/20-21 Foxburg, PA
Rd. 12 10/4-5 St. Clairsville, OH
Rd. 13 10/25-26 Crawfordsville, IN
, IN
---
Aug. 17 Tennessee Knockout
---
4/5-6 Desert 100
---